For over 25 years, your partner to fulfill all your requirements in Consultancy and Training in occupational safety, occupational medicine, management systems and privacy.
Frareg Consulting and Training in Occupational Safety, Quality and Data Protection
Frareg is a company specialized in providing consulting and training services to companies on Occupational Safety, Occupational Medicine, Management Systems, Quality, Environment, Policy and Organizational Models.
Frareg offers itself as consultant to companies that want to obtain quality certification in order to adapt the internal company procedures to the new European regulations.
Some of our services:
OCCUPATIONAL SAFETY (Outsourced Health and Safety Management, Risk assessments, Fire Consultancy, HACCP Consultancy, Safety 
OHSAS 18001 Consultancy, etc)
OCCUPATIONAL MEDICINE (National coverage with over 100 Occupational Doctors, more than 60 clinics and 50 affiliated laboratories, Health Coordination, Operational Coordination and Back-office, Customer interface with owned web based portal)
TECHNICAL CONSULTING (Occupational Hygiene surveys – Environmental Measurements and Assessments, Grounding tests 
- Other technical services, etc)
TRAINING & E-LEARNING (Classroom dedicated or inter-company courses with the intervention of qualified teachers throughout the whole national territory, Owned e-learning platform with contents developed independently, Participation in European projects – Support for access to funded training, etc)
MANAGEMENT SYSTEMS AND ORGANIZATIONAL MODELS (Organizational Models Consultancy, Consulting for Environmental ISO 14001, Environmental Consulting Techniques, Consulting for Quality 
ISO 9001, Consultancy for Accreditation, etc)
PRIVACY CONSULTANCY (Basic Consulting on Privacy and Data Security, Annual Support and Technical Operations, etc)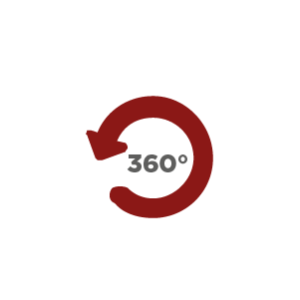 Full service on occupational safety, quality management, environmental management, privacy, CSR and Management models
About us
Giovanni Volpe

Good morning,

our Company has been Frareg customer for over 15 years.

I would like to point out a note of credit to all the staff I have been dealing with all these years.

Especially for kindness, cordiality, seriousness and availability in troubleshooting.

Thanks again..

Studio Associato Gamma S.r.l.

We have been working with FRAREG for so many years. We have always found a lot of availability and professionalism from their collaborators.

When we have had problems, FRAREG has shown collaboration and efficiency as well as gentleness by the secretaries we interfaced with, who are always ready to meet our needs

Elena Rancati

serious company, all the staff are friendly helpful and considerate.

I strongly recommend them how I have done with some friends.